SERVICES - MONTAGUE PARTNERS

Accounting Services
Our professional team have the breadth, experience and technical skills to assist your business in the following areas.
Key services on offer include, but are not limited to the following:
Preparation of annual and periodic financial accounts
Management accounting
Budgeting and cashflow management
Family law matters
Superannuation
Business restructuring and advice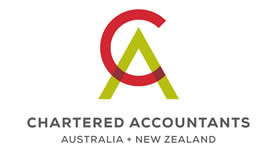 Taxation Services
Our team of trained specialist can advise you on both corporate and personal taxation matters within Australia and abroad.
Our specialists services include:
Taxation compliance
Income taxation planning
State and federal taxes incorporating

Fringe Benefits Tax (FBT)
Goods and Services Tax (GST)
Payroll Tax
Diesel fuel rebates
Stamp Duty

Salary Packaging
Research and Development (R&D) Concessions
Business Advice and Consulting
Montague Partners philosophy is that our success is built upon the success of our clients business.  Even if your business is starting up, or been operating for many years, we can help you develop a business plan which suits your needs.  Our main services include:
Management advisory services
Financial ratio analysis
Business mergers, acquisitions and valuations
Business strategies
Public and Private company board representations
Internal management/board representations
Business Health Check Reviews
Corporate Secretarial services
We act as the registered office for a large number of clients.  Our services available include:
Company secretarial services
Maintenance of statutory records
Minutes of meetings
Business registrations
Issue and Transfer of Shares
Superannuation
Our superannuation team has over thirty years experience in servicing clients on various matters.  The main services offered include:
Preparation of income taxation regulatory return
Preparation of annual financial accounts. We also have a joint venture arrangement with a financial planning firm Boutique Wealth Advisers www.boutiqueadvisers.com.au
Bookkeeping
Our bookkeepers empower business owners to take control of their finances by helping them understand their financial position effectively so you can make informed choices. Whether you're looking for occasional support or want more of a hands on approach, our bookkeepers are ready to help you.
Bookkeeping services include:
BAS/IAS preparation and lodgement
Manage month and year end closure
Prepare financial reports
Processing of all purchases, sales, receipts and payments
Processing payroll and maintaining entitlements and employee records
Reconciliation of bank accounts, credit cards, loans and other liabilities